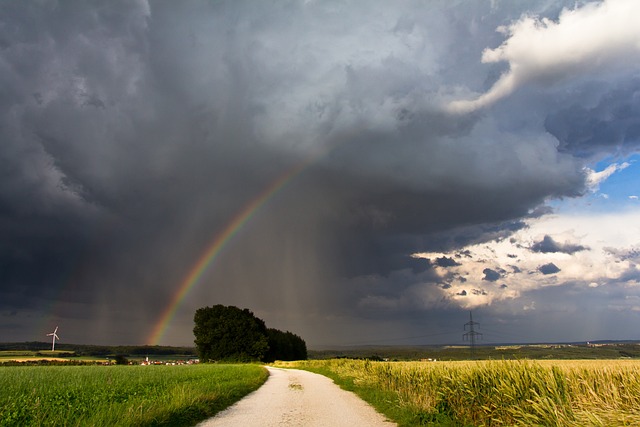 Last week was the Credit Connect Think Tank, now live again in Manchester.
It is always great to be at these events and is especially refreshing when there are new topics to cover.
This year was no different and being the day of the autumn statement there was definitely some nervous anticipation about what it may bring.
In the end, the chancellor's statement was well-briefed and largely as expected. Both the market and industry reaction, therefore, seemed relatively calm… and somewhat predictable… it was all very reassuring I thought, which was positive (especially in comparison to what happened last time in the mini-budget).
It's not raining, but economic clouds are building
Industry-wise there was however not much reassurance mind you.
Everyone still seems to be expecting hard times ahead… energy prices, mortgage payment increases, inflation and food inflation… it is all doom and gloom… with the odd shaft of light such as low unemployment rates.
However, and this is the surprise, across the sector we are still not seeing increased levels of arrears…and reportedly no-one is really seeing these to any great degree yet. Banking, Credit Cards, Motor Finance and also in areas such as debt collections and utilities, are all seeing a similar pattern.
Customers are clearly worried thought (and calling providers in customer care), but, by and large it appears we are still waiting for this to hit the collections process… The question now is whether pressure building, like pressure behind a damn and pressure that can break at once… a scary thought indeed… something we need to get ready for…
Where will we see impacts?
Obviously, there is already focus on those that are struggling, younger and older alike. However much of the discussion on the day focused on what is expected to be a new cohort of customers entering collections.
Many of these customers may have been managing just fine last year, but now with energy, mortgage, car payments, and food prices all increasing will be starting to find it hard to stay ahead financially, and this will be a new experience… many will never have been in Collections before.
Engaging these customers need to be a priority too.
With many still habouring preconceptions of the collections industry, this group, in particular, may need special attention (strategies) to help them get comfortable with getting support when they need it. (there is also a wider discussion around a wider branding and marketing for the collections sector… but for another time). Something to think through.
Pre-arrears
One solution proposed was to focus on pre-arrears volumes. Building relationships with customers now will be invaluable for all parties should they fall into arrears later.
To do this borrowing strategies from marketing can be effective. Contact priming, testing and learning can all be helpful in getting in contact.
And, once in contact… what you say then is also important… to help them take action to make things better.
Make sure any message is relatable, in language and terms the customer understands can be critica and ensuring you have a diverse workforce, with backgrounds that reflect your customer base was a really good suggestion to help here.
New ways of working coming up?
So with 2023 expecting to be a troubled year, we also wanted to look forward, more optimistically, to the future and what comes next.
Of course, in any adversity also comes the need for new ways of working, and with that need comes opportunity and new solutions. It is likely that this will happen too, so eyes and ears open.
Looking forward
In the short term – Data, segmentation, Open Banking were new technologies and methodologies that are around today and can be leveraged more to help now.
Longer term the discussion was around the meta-verse. Now, to date, this has been largely dismissed in common discussion and it was interesting to now see this start to gain some traction… it may be one to watch.!
All in all a great event last week, lots to think about.
Many thanks to Colin White and the team at Credit Connect for the privilege to chair the event again this year… thanks to all who took part, attended, and got involved
Enjoy the rest of this week everyone.